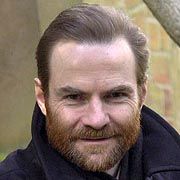 Este texto
de Timothy Garton Ash é de longo alcance. Publicado um dia depois do adiamento unilateral, por parte de Pequim, da cimeira UE-China, o artigo indica o caminho a seguir para que a "parceria estratégica" seja de facto substancial. No momento em que pairam nuvens negras sobre as relações sino-europeias, Ash faz um apelo:

"When I say "we should start work with China", I mean exactly that. Not the old west working out a set of common positions and then presenting them to China, but attempting to work with China from the outset to forge common strategic positions".
O tom do autor contrasta com as vozes que, face a esta atitude (muito pouco razoável, diga-se) da China de adiar a cimeira por causa do encontro de Sarkozy com o Dalai Lama, pedem uma UE menos condescendente com Pequim.
Voltaremos a este assunto em breve.