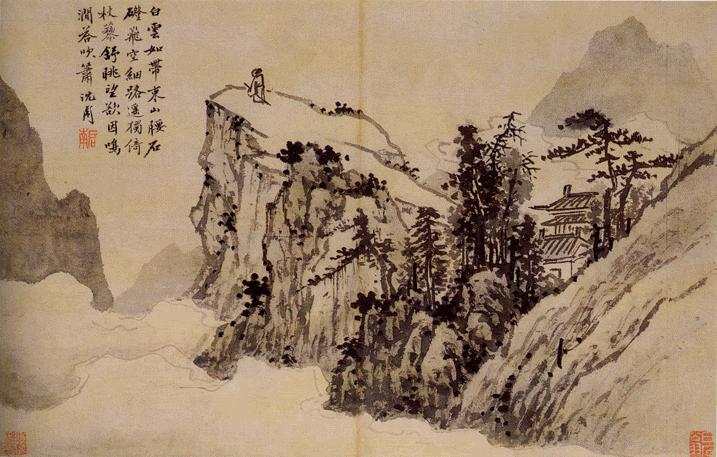 Viveu (1336 – 1374) entre duas dinastias: a Yuan (mongol) e a Ming. Gao Qi é visto como um dos mais importantes poetas da China imperial. Gao, que assumia a herança da poesia das dinastias Tang e Han, antecipou as tendências do movimento poético da "Velha Fraseologia" – do século XVI - que primava pela imitação do estilo dos poetas dos tempos áureos da dinastia Tang (918-907). Além de ter sido o primeiro e um dos mais importantes poetas da dinastia Ming – a par de Yuan Zhongdao, Ou Daren ou Liang Youyu – Gao Qi foi também autor de um volume sobre a História da Dinastia Yuan. Gao Qi chegou a ser convidado para assumir o cargo de vice-ministro das finanças, mas recusou, argumentando que não tinha características para ocupar o posto. Mais tarde, apenas aos 39 anos foi condenado pelo imperador Hongwu – antigo monge budista e líder da série de revoltas de camponeses que levou ao fim da Dinastia mongol - à morte e executado, por "conspiração". A sátira que fez da corte do imperador em poemas ter-lhe-á custado vida.
Sem sátira, mas plena de sensibilidade, esta é uma passagem do poema "Passando por uma cabana na Montanha":
In the sound of a flowing stream a spinning wheel is heard.
A stone bridge. A dark springtime of flowerless trees.
From what place does the wind carry this sweet smell?
Tea baking at noon in a cottage over the hill.
Traduzido por Tony Barnstone e Chou Ping