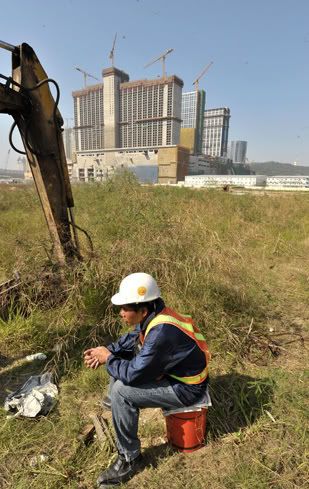 (Foto AP)
Ou a aterragem difícil depois da irrealidade especulativa.. Mas não está assim tão negro quanto possa parecer. Em todo o caso, com este clima financeiro internacional, a imprevisibilidade e a falta de confiança imperam...
Olhares sobre a situação de Macau na imprensa internacional:
"The 'Miracle of Macau' faces stark reality",
The Guardian.
"Las Vegas and Macau hit as high-rollers come down to earth",
Telegraph.
"Place your bets",
The Economist.
"

Macau's casino boom feels the pinch"

,
Al Jazeera