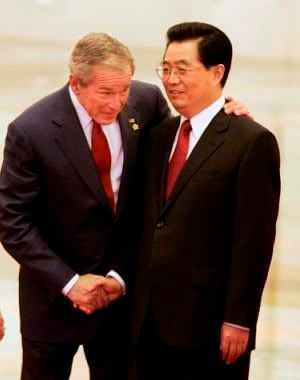 Apesar da má imagem que deixa um pouco por todo o mundo - a começar nos EUA - no que diz respeito às relações sino-americanas, os anos George W. Bush são encarados como positivos por vários analistas chineses.
"Bush made some mistakes in foreign policy, especially with Iraq, but for the Chinese, he had been a true friend," said Mao Baoshu, a retired nuclear specialist (...) "We will never forget that the leader of the most developed country in the world stood up to pressure to come to the Olympics," Mao said".
"In China, Bush remains a popular president", Los Angeles Times.