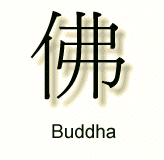 A organização, este ano, na China,
em Hangzhou, do Fórum Mundial do Budismo
não surge ao acaso e deve ser entendida no contexto da necessidade de Pequim cimentar o conceito de uma "Sociedade Harmoniosa", que as autoridades têm vindo a defender e a divulgar nos últimos anos, em especial, desde 2003/2004, altura em que a quarta geração assumiu o poder.
Por outro lado, numa altura em que a legitimidade ideológica desvaneceu-se, o regime procura agarrar-se a outras formas de legitimação e de promoção dos valores que não se podem cingir ao princípio Denguista de "enriquecer é glorioso". A orfandade ideológico está a ser substituída por um certo nacionalismo, ou pelo menos pela propaganda patriótica – basta ver mesmo aqui em Macau, a ênfase que é dada no discurso oficial e nos currículos escolares do "Amor à Pátria, Amor a Macau" ou, na China continental verificar o modo como Pequim tolera ou estimula o nacionalismo anti-japonês, como aconteceu nas manifestações de 2005 contra a revisão dos manuais escolares japoneses.
O Budismo, que entrou na China no início do século I, faz parte da identidade milenar da China, a par do Confucionismo e do Taoismo. Se durante a Revolução Cultural a herança Legalista foi recuperada de forma instrumental em oposição aos ensinamentos de Confúcio, do Taoísmo e do Budismo, actualmente a liderança do Partido e do estado acolhe de braços abertos este grande fórum mundial, salientando os pontos de contacto entre a folosofia e os ensinamentos do Budismo e os objectivos e valores centrais da República Popular. Não é por acaso que Liu Yandong, vice-presidente da Conferência Consultiva Política do Povo Chinês, afirmou:
"Buddhism has made important contribution to world peace and human civilization in the history. The forum will play a positive role in exploring how Buddhism can contribute to building a harmonious world,".
Ou que Qi Xiaofei, vice-presidente da Associação de Cultura Religiosa da China, explicitou:
"Chinese culture values the concept of harmony, which is quite similar to Buddhist doctrines. That's why Buddhism is more popular in China"

E quanto à putativa presença do Dalai Lama?
"In my opinion, if he appears at the forum, he will surely pose a really disharmonious note to the general harmonious tone of the forum" (…) "What we need here and now is dialogue rather than confrontation," he said, claiming that judging from Dailai Lama's activities in the past, he might bring about harm to the "harmony" theme of the forum. According to Qi, Dalai Lama is not only a religious figure, but also a long-time stubborn secessionist who has tried to split his Chinese motherland and break the unity among different ethnic groups (...)