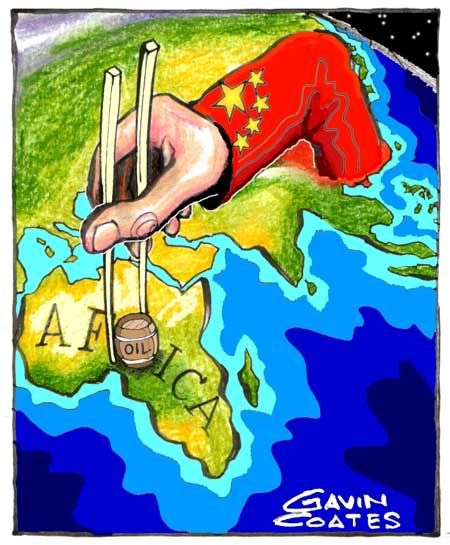 1.
"a CPLP nunca fez nada, esteve sempre no papel. Apesar de existir a CPLP, Moçambique já dava sinais de querer sair da CPLP para entrar na Comonwealth. Oque travou Moçambique para se manter como país de língua portuguesa foi a China" (...) " a língua portuguesa nunca foi tão fundamental na concretização deste projecto apesar de todos falarem português, a não ser que haja um terceiro a pegar nesta língua e, à base desta língua, construir algo que diga respeito a todos e que dá vantagem a todos, que não prejudique nenhum dos países".
Entrevista a Narana Coissoró:
"A China está a construir a sua obra"
2.
" (...) o secretário-executivo-adjunto da CPLP, Tadeu Soares, rejeita ver o fórum como um substituto da comunidade de países criada há dez anos. "A CPLP foi a materialização de um sentimento já existente", afirmou. Quanto ao Fórum, Tadeu Soares considera que "é como um shopping center onde a China pode ir de loja em loja falando com os ministros dos países lusófonos".
"
Para além do Fórum", no Hoje Macau
3
."Beijing claims to attach no inconvenient political, environmental or social conditions to the money it hands over. Anyone who looks back over the past century and a half at the behaviour of the European colonial powers – and the Americans and the Soviets during the cold war – can see the absurdity of heaping blame only on China for behaving callously in Africa".
"Ugly face of China in Africa"
Victor Mallet no Financial Times