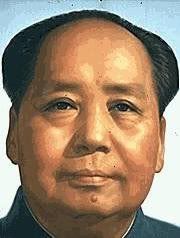 A nova biografia de Jung Chang, autora de "Cisnes Selvagens", atribui a Mao Zedong a responsabilidade pela morte de 70 milhões de chineses. Jung foi "guarda vermelha" viu os seus pais serem denunciados como traidores durante a Revolução Cultural e o seu pai foi torturado até à morte num campo de trabalho.
Para saber mais sobre este livro:
"Jung Chang: Of gods and monsters", no Independent.
"'This book will shake the world' ", No The Guardian.