Não ata nem desata: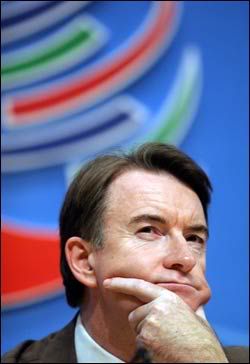 Peter
Onde é que eu me vim meter
Mandelson.
"
WTO shows that democracy can be a messy thing",
Donald Greenlees no International Herald Tribune.
"Les pays du Sud mobilisés à 110 %",
Pierre Haski no Liberation.
"Talks go on all night to avert failure",
The Standart.
Amanhã lá estarei de novo...