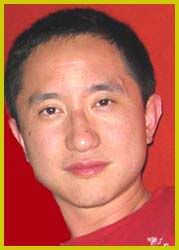 Hao Wu, realizador e blogger chinês, foi detido, sem culpa formada, pelas autoridades, há mais de um mês.
"Hao Wu (Chinese name: 吴皓), a Chinese documentary filmmaker who lived in the U.S. between 1992 and 2004, was detained by the Beijing division of China's State Security Bureau on the afternoon of Wednesday, Febuary 22, 2006. On that afternoon, Hao had met in Beijing with a congregation of a Christian church not recognized by the Chinese government, as part of the filming of his next documentary."
"The reason for Hao's detention is unknown. One of the possibilities is that the authorities who detained Hao want to use him and his video footage to prosecute members of
China's underground Churches
"
Ler mais
em Free Hao Wu.